Plant Hunting is an artistic and scientific exploration, commissioned by Invisible Dust, and responding to the impassioned curiosity of botanists Joseph Banks and Daniel Solander, and artist Sydney Parkinson, aboard Captain Cook's Endeavour. It explores contrasting systems of knowledge and technologies that increase our understanding of the plants that fascinate us.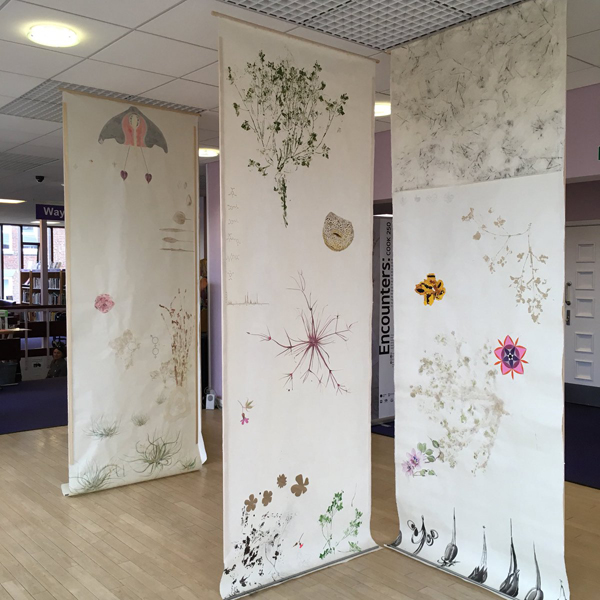 Plant Hunting places observational painting, printing, microscopy, and other visual methods of investigation alongside a sound work that brings descriptions of plants by local scientists together with poetry and recipes, plus sound recordings in which the fluctuations of electrical current in a plant are converted into musical tones. As ways of thinking about plants proliferate, compete and enrich each another, they both inform, and suggest that there will always remain an excess, a mystery, a potential to know more.

Plant Hunting is displayed in Encounters, an exhibition at Whitby Library, alongside a parallel commission by Ahilapalapa Rands, and events and displays sharing other strands of the project, including one where Feral Practice, author Natasha Pulley and seven young explorers from Whitby embarked on a creative journey through Whitby, then London, before sailing the tall ship Atyla back to Whitby for the @Cook250whitby weekend, 7-8 July 2018.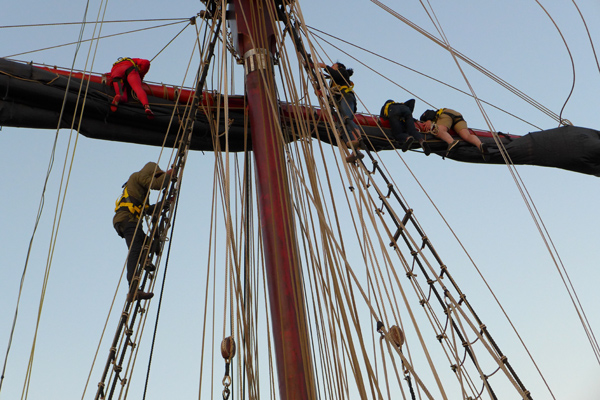 Encounters is funded by Arts Council England and the Wellcome Trust with support from Scarborough Borough Council.

Twitter: @invisible_dust @feralpractice
Instagram: @invisible_dust @feralpractice
#Encounters250 #Cook250Whitby #planthunting

In addition, on display at Whitby's Cook Memorial Museum - a 'mysterious object', informed by Plant Hunting, and inspired by the museum's loan of (a good copy of the very fragile) painting Portrait of a Wild Dog - by George Stubbs, which was painted from a description of an Australian dingo, described and commissioned by Joseph Banks.