Tour of the Virtual Reality Film Project: 'Stream of Consciousness'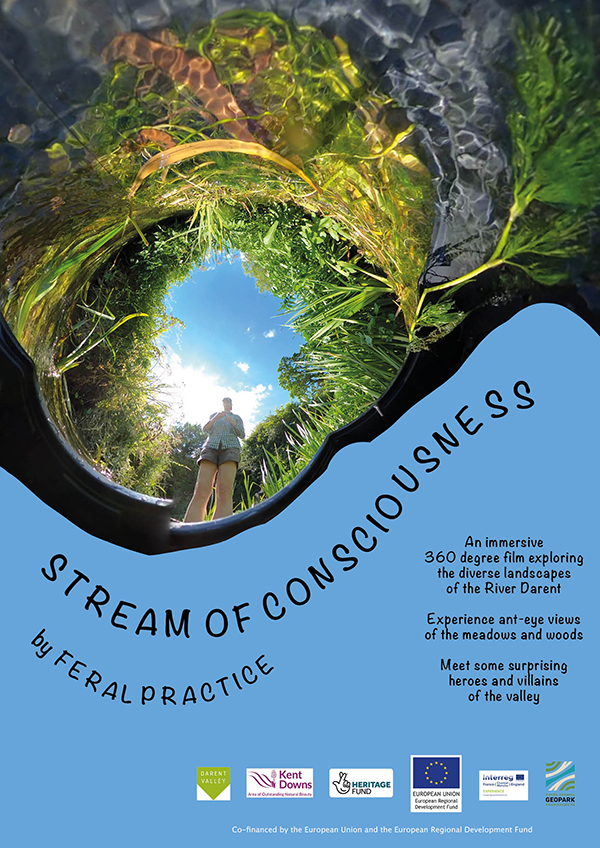 Stream of Consciousness is a new immersive VR film experience by Shoreham-based artist Feral Practice that will engage the community at events throughout the Darent Valley during Spring and Summer 2023.
The 18-minute 360 degree VR film begins at dawn in the hills above Westerham, exploring the landscape where the river rises, and ends in the Dartford Marshes at sunset, where the Darent meets the Thames. In between these points it journeys to and celebrates the Darent Valley's diverse landscapes, unique bio-diversity and precious habitats, including wildflower meadows, wetlands, chalk stream, woodlands and agriculture. It visits the ancient trees of Lullingstone Country Park, and links this to the work of the painter Samuel Palmer who lived in Shoreham in the 1830s and drew these great oaks.
The audio of the film is a spoken narration by the artist, layered with recorded conversation and field sound recording. The artist speaks of how the valley has changed through time and opens up the natural histories of the featured wildlife.
Tour of Events: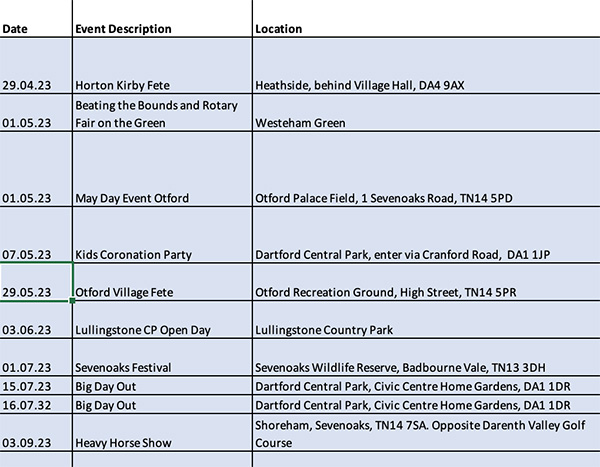 You can watch a 2 minute excerpt here: https://darent-valley.org.uk/projects/inspiring/virtual-reality-in-the-airstream/