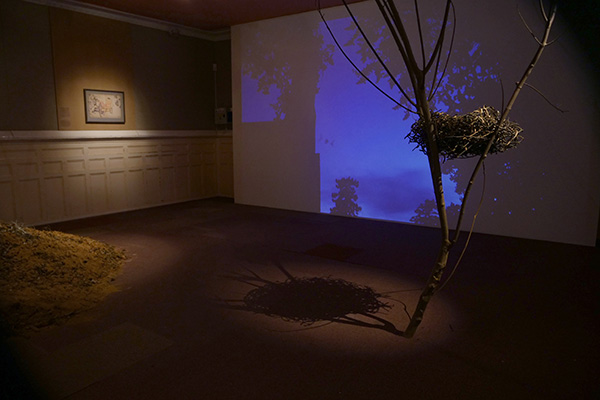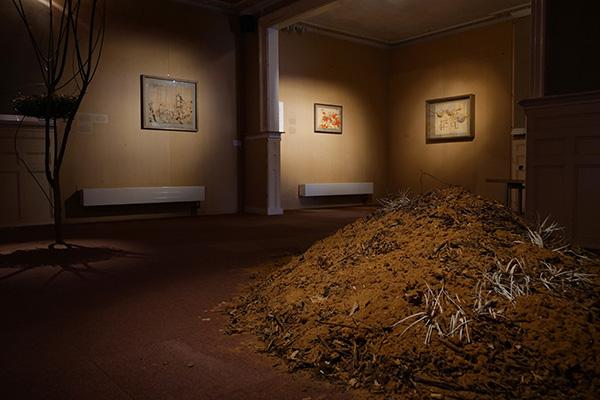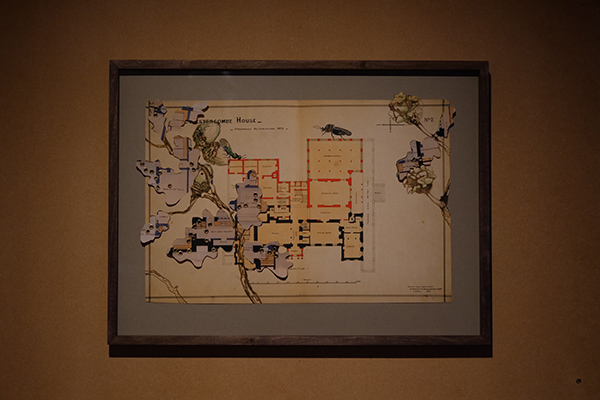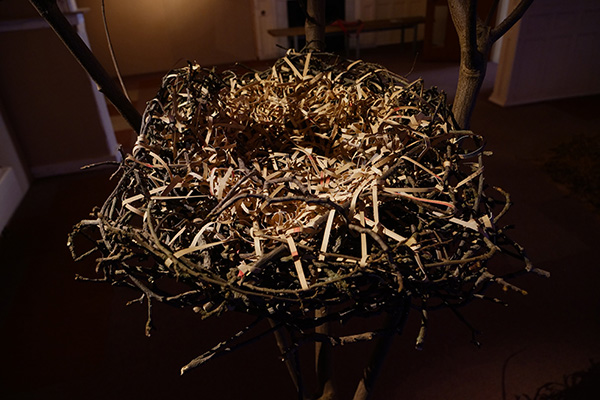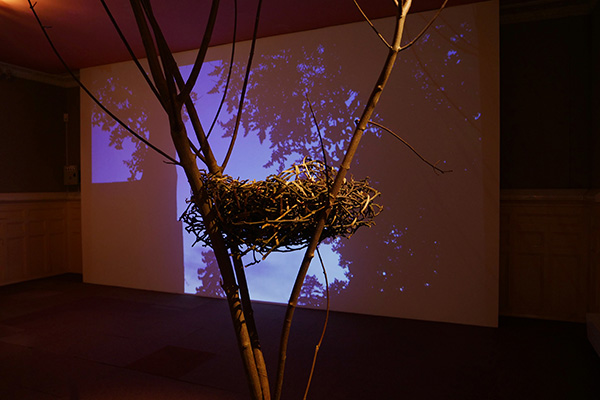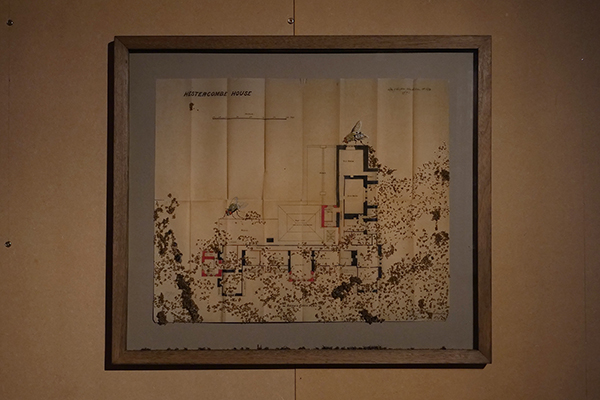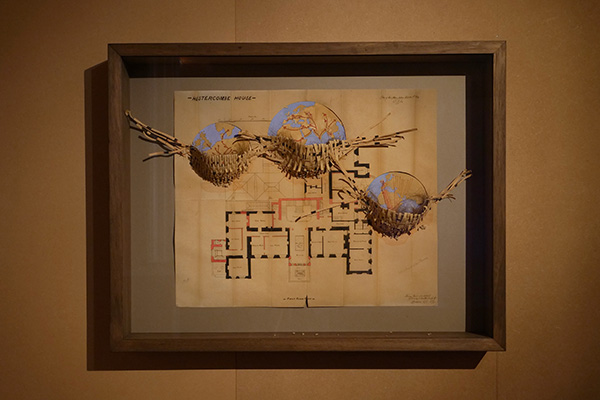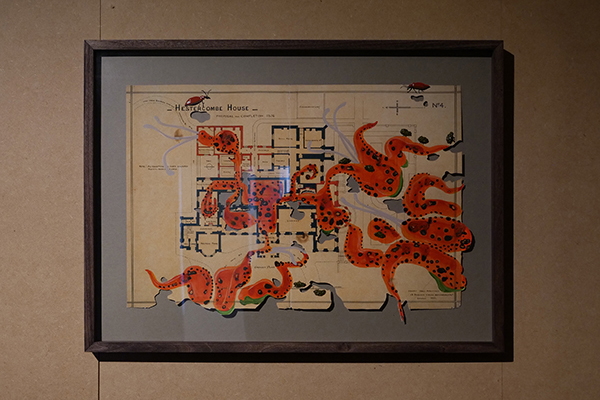 Leave to Remain was developed in response to a residency at Hestercombe in 2021, and was presented in A Rose is a Rose is a Rose, a major exhibition of artwork including new work from artists Brendan Barry, Feral Practice, John Newling, Sophy Rickett and Marjolaine Ryley.
Leave to Remain explores the evocative, precarious nature of home and migration for human and nonhuman beings. Hestercombe is no longer a human dwelling, but the house, outbuildings and gardens provide habitat and shelter to many other species. Materials are woven, tunnelled and chewed into shape. Seen through a multi-species lens, Hestercombe is revealed as an intensely 'nested' ecology, embroidered at different scales with diverse threads of domesticity.

Leave to Remain comprises a sound piece, HD video loop and suite of new works that reinterpret architectural plans of the house through creaturely eyes. Architectural plans claim the territory they represent as definitively human. Feral Practice's works emulate creaturely de/construction techniques including ripping, weaving, chewing and digging to reclaim Hestercombe as more-than-human territory. Sound, image and text combine to foreground the domestic arrangements of different species (including Lily Beetles, Greater Horseshoe Bats, Mice and Swallows) that all make their home here but are given unequal status and welcome by humans.