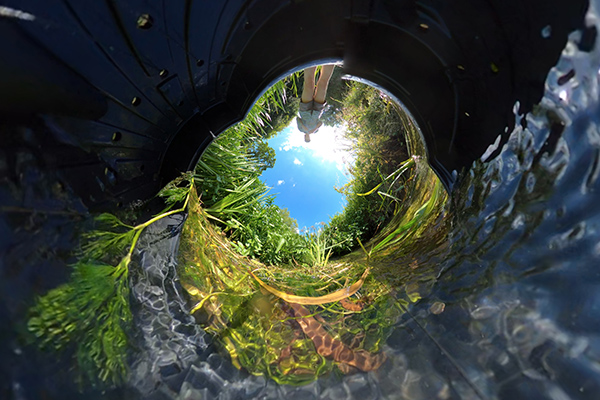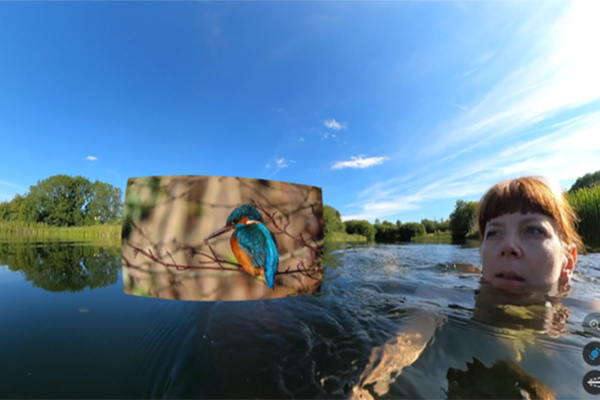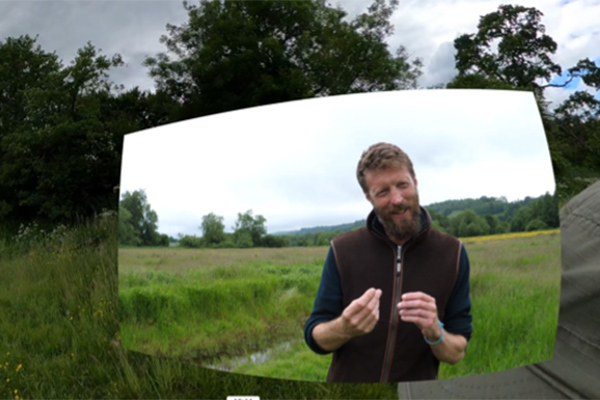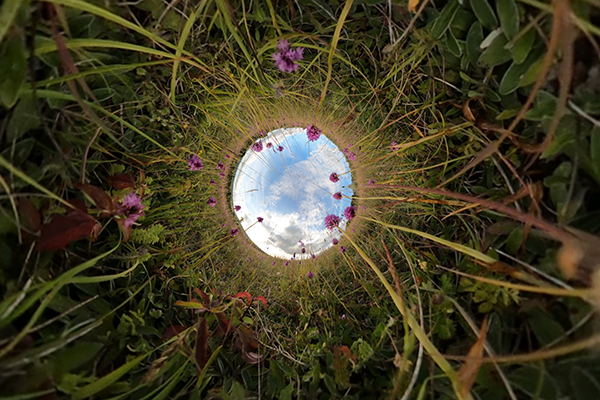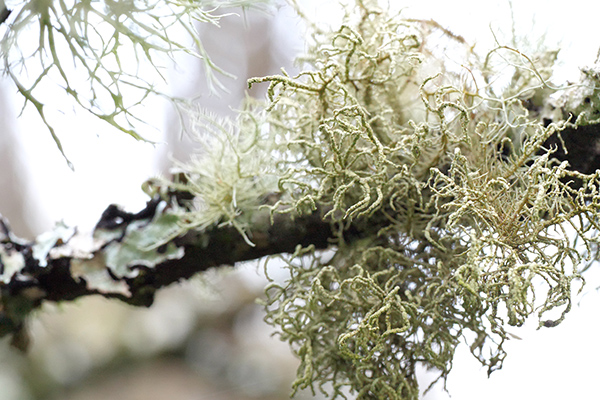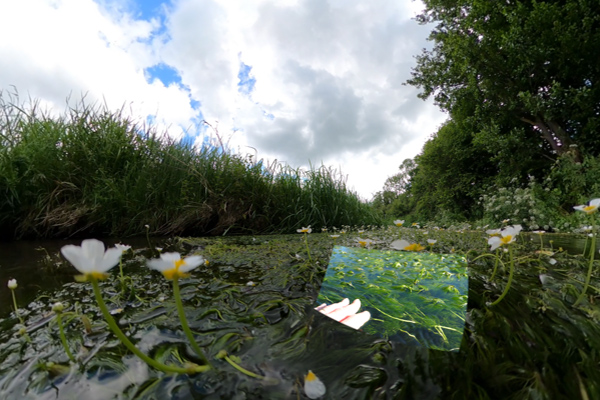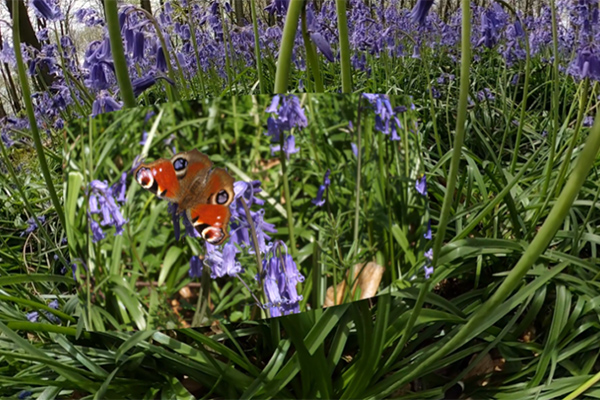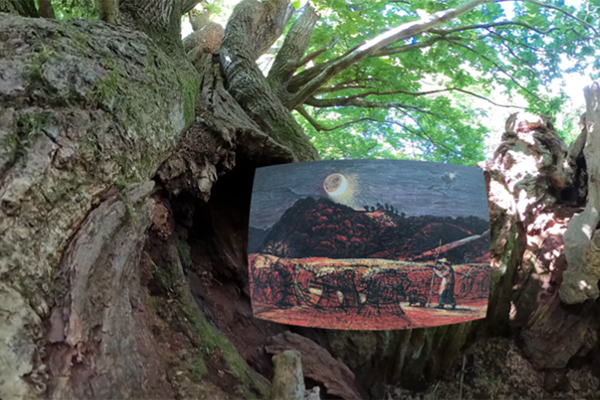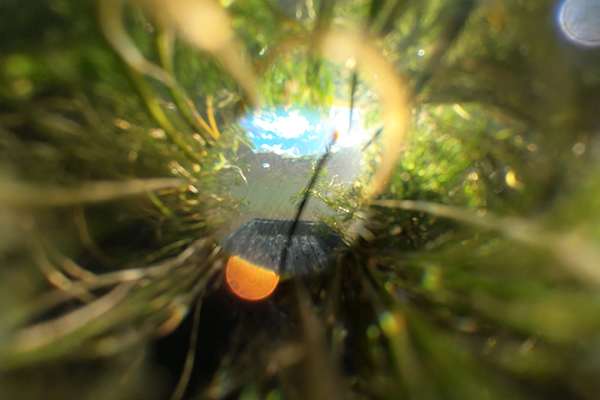 Stream of Consciousness is an 18-minute VR film experience about the creaturely lives and sensitive ecologies of the Darent Valley, where the artist also lives.
The film begins at dawn in the hills above Westerham, where the river Darent rises, and ends in the Dartford Marshes at sunset, where it meets the Thames. In between these points it journeys to and celebrates the valley's precious habitats, including wildflower meadow, wetland, chalk stream andwoodland. It celebrates the ancient trees of Lullingstone Country Park, and links this to the work of the painter Samuel Palmer who lived in Shoreham in the 1830s and drew these same great oaks.
The audio track, layering human voices and field sound recordings, centres on an intimate narration by the artist, who introduces us to a diversity of creaturely characters and speaks of how the valley has changed through time.
360 footage is overlaid with 4K and HD footage showing details and close-ups of species.
Viewers access the film via VR headsets.
The work is touring across the valley in an Airstream caravan over 2023-4. It will be exhibited at Sevenoaks Kaleidoscope Gallery in Jan-Feb 2023 and Dartford Museum Mar-Apr 2024. It will also be touring care homes in the district in 2024-5.
Link to a 2-minute excerpt of Stream of Consciousness.
This project was commissioned by the Darent Valley Landscape Partnership Scheme, and co-financed by the Heritage Lottery Fund, European Union and the European Regional Development Fund.